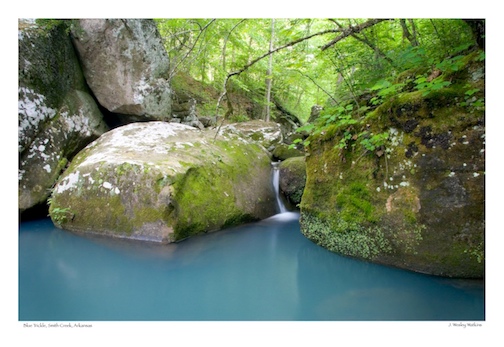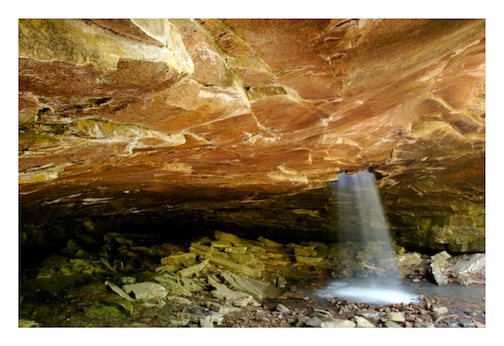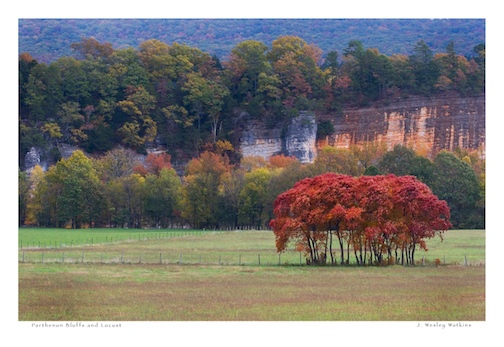 Arkansas is my homeland. I grew up in the woods and the water and the gentle hills of the Ozark Plateau. As such, I took it for granted. It wasn't until I returned from my first trip to central Africa that I started to appreciate my surroundings. I have been around the world and across the country, but I always return to Arkansas. Of all the images I have captured, the ones of Arkansas are the most mature. They say to shoot what you know, and there is little that I know better than the farm on which I grew up.
When I started photographing in earnest, hoping to support my very expensive camera habit, I started selling prints. At that point I was convinced that people would be more interested in the striking images I captured in Africa or Asia; places they had never been. I was wrong, nearly all of the prints and cards that I have sold over the past 3 years or so have been from Arkansas. People have a connection with the place I think. It is often overlooked in travel magazines or backpacking websites, but the people who come to experience the Ozarks first hand are compelled to return. Sure it's nice to have a print from a far away and exotic place, but it means that much more to come from a familiar place, a secret place that few seem to know about.
Arkansas is becoming more well-known and popular. People come from all over the country to hike the Ozark Highland Trail and float the Buffalo National River. This is thanks in no small part to the work of photographers like Tim Ernst and Glenn Wheeler, who popularize the area with books, guides and photos that immerse a person in an area of which they may have been previously unaware.
Take a look through my image catalog, see if there is anything that excites you or makes you want to visit, and let me know what you think.
-Wes